Transcription
Madoc provides transcription capabilities suitable for both public engagement and academic research projects. User roles support clear delineation for user participation, review and administration. Configurable workflows support differing levels of guidance within the project, allowing you to support users with varying digital literacy through to experienced researchers.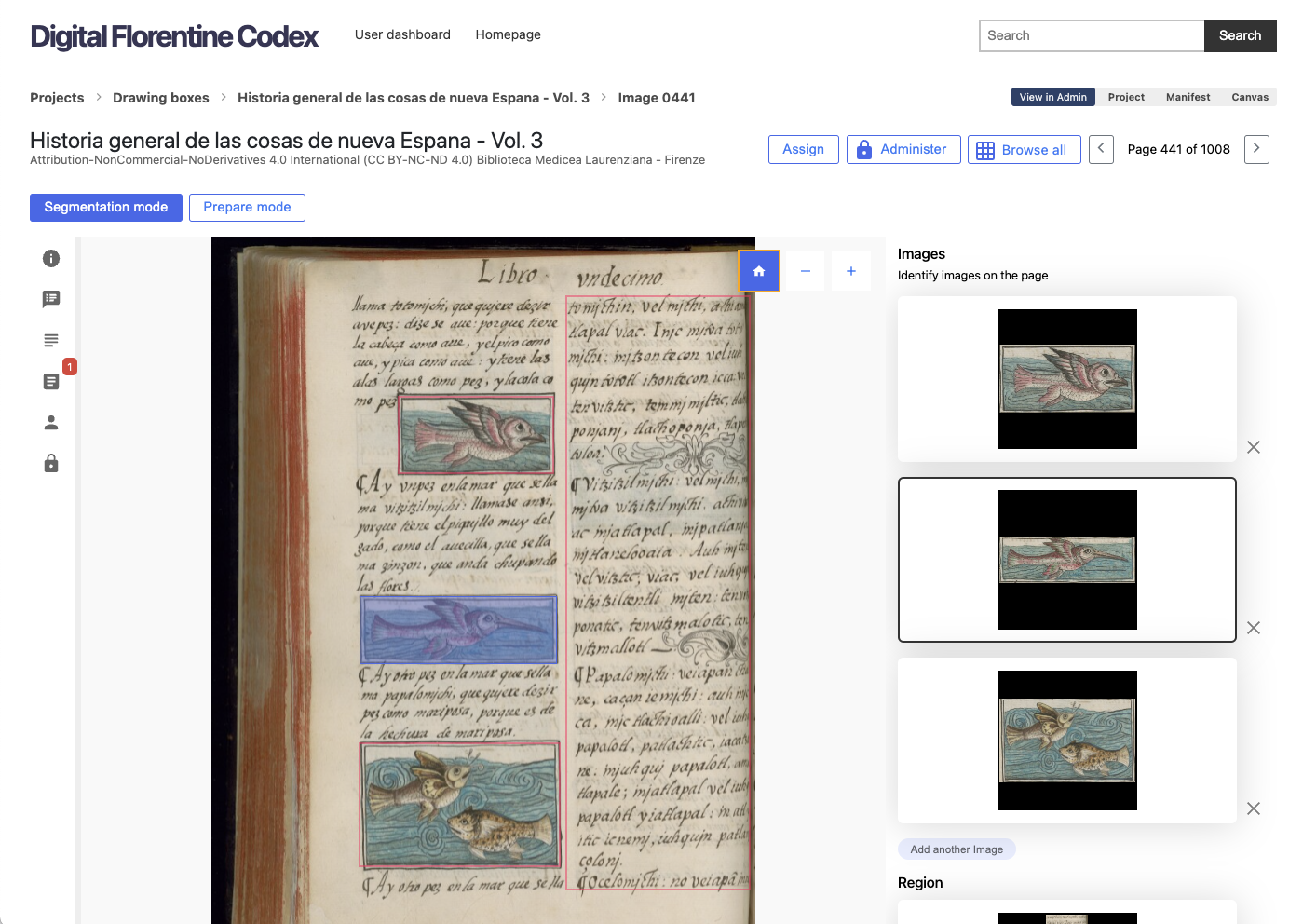 Image segmentation
Drawing bounding boxes for image segmentation can get messy and complicated. The Digirati team have spent a lot of time refining the process and UI to make this as easy as possible.
OCR correction
The outputs of an automated OCR process can be imported into Madoc and viewed as overlaid annotations on your digitized material presented as IIIF for viewing and editing.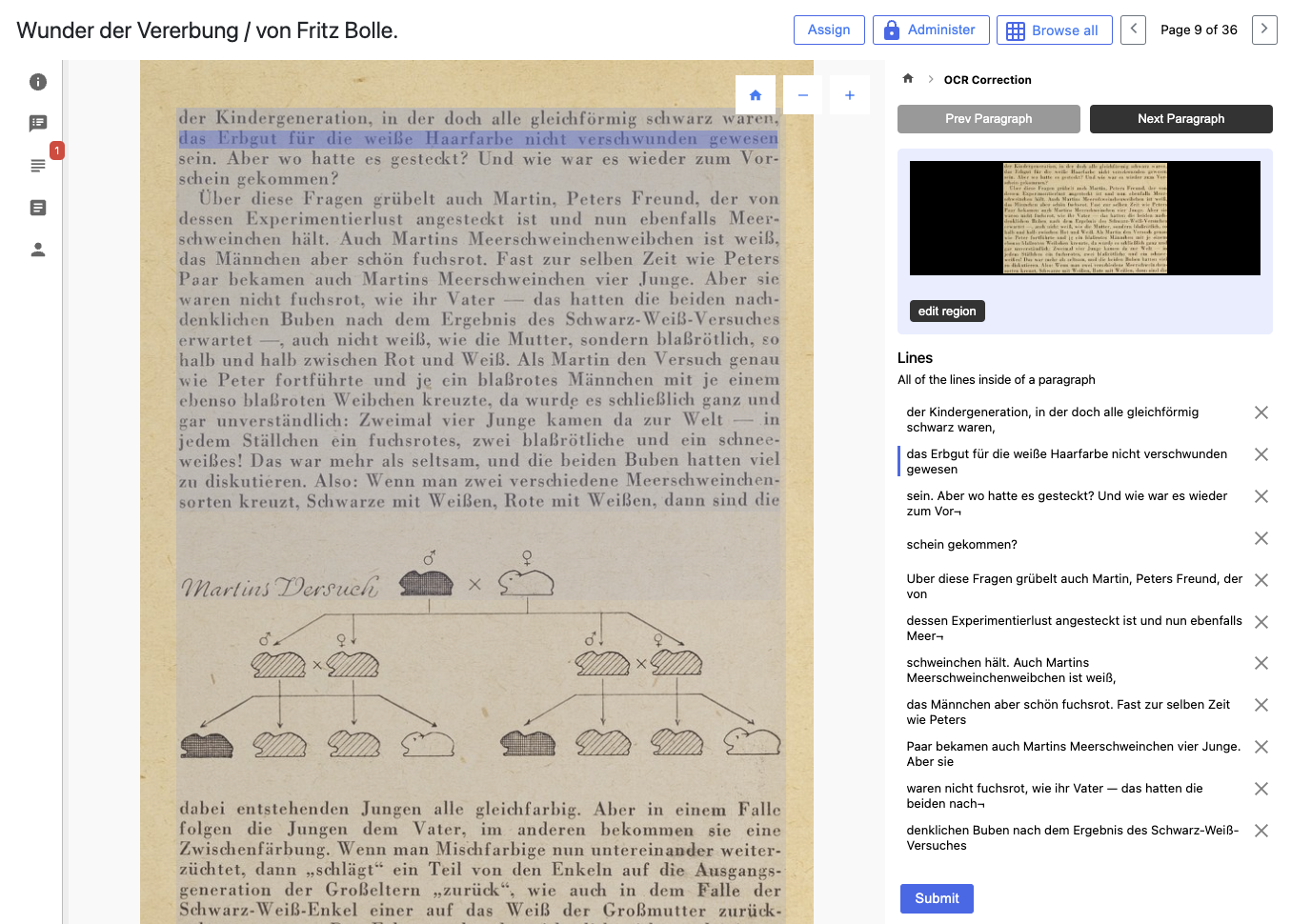 Metadata enrichment
Additional metadata can be manually added to your IIIF manifests including the ability to integrate controlled vocabularies to assist standardisation, faceting etc.
Entity Capture
Configurable capture models allow you to define what information you want to gather for each canvas item. These models can support simple linear or complex nested flows to guide your users through the contribution process.
Project templates
Project templates enable administrators to configure an appropriate starting point for your project, so that the user workflow and review process is tailored to the task at hand whether a simple public crowdsourcing UI to more complex scholarly workflows. With a library of existing templates for common tasks this can be very quick to set up but with highly granular configuration options when you need them.
Get in touch to find out how Madoc can help your organisation.
Viewing technology
Pluggable architecture
Madocs pluggable architecture and its use of interoperable standards enables it to leverage (and contribute to) the latest developments in viewing technology driven by the wider community use cases and thus rapidly evolving its capabilities and bringing ongoing usability benefits to its broad set of users.
Open source components
Our open source viewing components have played a key role in the development of Madoc, leveraging the latest Canvas Panel developments and our related work with the Manifest Editor. You can also simply use viewing technology your users are more familiar with, such as the Universal Viewer or Mirador, this can be configured at a project level allowing flexibility on a project by project basis.